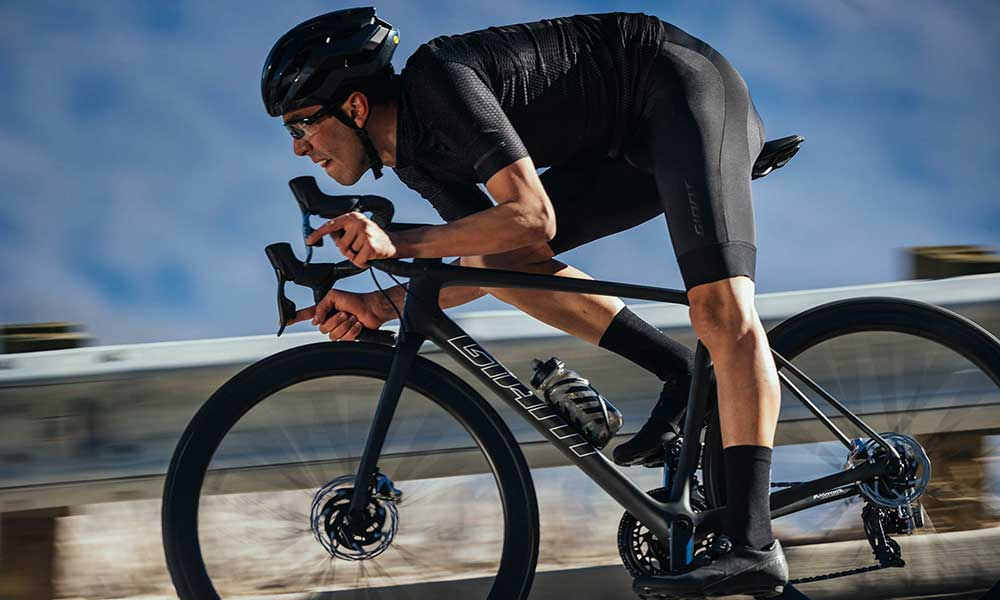 Giant Bike is the world's leading brand of high-quality bicycles and cycling gear. Part of the Giant Group, which was founded in 1972, the brand combines craftsmanship, technology and innovative design.
Giant Bike has long been one of cycling's main catalysts for change. Giant Bike introduced lighter, stronger aluminum frames at a time when the industry standard was steel. Giant Bike were first to make carbon fiber bikes widely available to the world. Giant Bike defined the look and feel of modern road racing bikes with their Compact Road technology. And revolutionized off-road performance bikes with Maestro Suspension.
Today, this spirit of innovation is stronger than ever. Giant Bike collection of gear and apparel, developed and tested by some of the top teams and athletes in pro racing, continues to expand. Giant Bike industry-leading E-bikes are redefining what's possible for cyclists of all abilities.
These innovations serve a larger purpose. Winning races and producing lighter, stronger, faster bikes is important, but there's more to it than that. Giant Bike believe the journey can be just as rewarding as the achievement, and that nothing beats the feeling of experiencing our successes together.
Giant Bike are builders and innovators, but they are also a global community of cyclists. They are athletes, adventurers and advocates for cycling. They are Tour de France racers, singletrack explorers, neighbors and friends.
Put it all together, and Giant Bike is a complete ecosystem of bikes, gear and cycling services, seamlessly connected and always accessible.
You can find us (Giant Bike Authorized Dealer Malaysia) at here.