Technical Information
DIRECTING YOU TOWARDS YOUR OBJECTIVE
2 direction modes: Compass mode for pointing north, and Map mode for pointing in the current direction.
IMPROVED 2" HIGH-CONTRAST SCREEN.
With its large 2-inch screen, the Rider displays up to 4 types of data per page (5 screens total) giving cyclists all their training stats at the tip of their fingers.
CONNECTIVITY
Wireless Bluetooth Smart technology
Automatic sync with TrainingPeaks
Automatic sync with Strava
Compatible with Bluetooth cardio belts from all brands.
16-HOUR BATTERY LIFE
The Rider 15 has a long battery life—enough for training sessions lasting up to 16 hours. It can also be powered by external portable batteries, which allows you to charge it while it's recording.
FEATURES
The Rider 15 has 30 real-time functions, as well as customizable screen pages including Duration, Speed, Distance, Direction, Calories, Pace, Altitude, Heart Rate and FCSL—everything you need to keep you up to speed on your progress at all times.
SMART NOTIFICATIONS
The Rider 15 can receive smart notifications including emails, calls, and text messages while your training session is in progress (after pairing with the Bryton app over Bluetooth). *Available on iOS and Android phones.
SCREEN 2.0 WITH AUTOMATIC BLUETOOTH SENSOR
The Rider 15 automatically adjusts the display of the data fields if it detects any paired Bluetooth sensors. In addition, when the battery in a sensor is low, its data displayed on the screen will flash to notify you and remind you to change the battery in order for you to be ready for your next training session. You can also customise your screens and data fields based on your training objectives, using the Bryton app.
CUSTOMISABLE DATA DISPLAY THROUGH THE APP
You can also customise your screens and data fields based on your training objectives, using the easy-to-use Bryton app (over Bluetooth).
AUTOMATIC BACKLIGHT
The background display will automatically turn on at dusk based on your current longitude and latitude, allowing you to ride anywhere, any time.
STAY INFORMED OF YOUR ALTITUDE
The Rider 15 has a built-in barometer and can display the complete relative altitude data for your current position, allowing you to see differences in altitude and temperature and make adjustments accordingly. The Rider 15 makes it easy for you to calibrate your altitude. After pairing with the Bryton app, simply recalibrate the altitude from your phone.
AUTOMATICALLY SYNCS WITH STRAVA, TRAININGPEAKS AND SELFLOOPS.
No software needed to convert data files. Training files are automatically saved in FIT format and can be uploaded to popular cycling websites including Strava, TrainingPeaks, Endomondo, Map my Ride, Fit Track, and many others.
SYNC WITH THE BRYTON APP
Enjoy real-time uninterrupted synchronization using the new Bryton app. You can sync your training data directly from the device to the Bryton app over Bluetooth. You can then see your progress with graphical analytics as well as share your outings on social networks.
DIMENSIONS AND WEIGHT
Width: 46.2 mm
Height: 71.0 mm
Depth: 16.5 mm
Weight: 52g
SPECIFICATIONS
Display: 2" LCD HTN Screen
Battery life: 16 hours
GPS: Highly sensitive chip.
Waterproof: IPX7
Alerts: Yes.
Historical log: 30 hours in 1-second mode; 120 hours in smart record mode. Heart rate zones: 7 Zones.
Operational temperature: -10C° ~ 50C°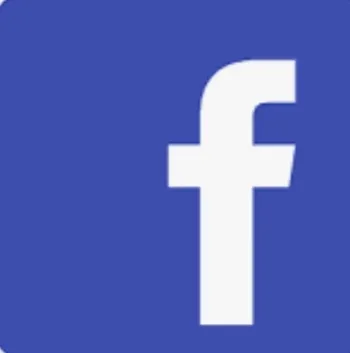 FOLLOW US:
https://m.facebook.com/GiantBicycleIpoh/
SHOP LOCATION:
Giant Bicycle Ipoh (Bikes Gallery)
Tel: 012-3833902
No. 6, Persiaran Silibin Utara, Kawasan Perkilangan Jelapang
Ipoh, 30020
Perak , Malaysia


TEKAN/CLICK NAVIGATE