Bluetooth and ANT+ Heart Rate Sensor & Calorie Tracker
Connect. Track. Share. The TICKR heart rate monitor accurately tracks your heart rate and calorie burn during any activity or workout. It's new design makes it one of the lightest and slimmest heart rate monitors! Equipped with Bluetooth and ANT+ technology, TICKR offers an easy and reliable way to connect heart rate to your favorite training apps and fitness devices, and now supports up to three simultaneous Bluetooth connections.
The new integrated heart rate sensor and strap design provide a more secure connection and fit, so your training can be optimized, measured, and shared.
FEATURES
NEW! INTEGRATED CHEST STRAP DESIGNThe integrated sensor and strap design of the TICKR provides a more secure connection and a more secure fit to prevent sliding and shifting while working out.
NEW! SLIM, LIGHTWEIGHT HEART RATE SENSOR PODAt 1.7oz (48g) and 12.01mm thick, the TICKR is one of the lightest and slimmest heart rate monitor and strap combinations, not to mention the most comfortable!
NEW! MULTIPLE SIMULTANEOUS BLUETOOTH CONNECTIONSTICKR supports up to three simultaneous Bluetooth connections for a trouble-free start to your workout.
NEW! TOP DISPLAY LED INDICATOR LIGHTSTwo LED lights show visual confirmation of the TICKR connection status via Bluetooth and / or ANT+: searching for a connections (blue slow blinking light), connecting (blue fast blinking light), and reading heart rate (red blinking at current beats per minute).
DUAL-BAND ANT+ AND BLUETOOTH TECHNOLOGY
Both ANT+ and Bluetooth capabilities allow for a wireless connection to both smartphones and GPS devices at the same time or separately.
REAL-TIME HEART RATE, CALORIE, AND WORKOUT DURATION TRACKING
TICKR measures vital workout metrics, including heart rate, calorie burn, and workout duration in real-time with the Wahoo Fitness app. These metrics can also be sent to compatible third-party apps that track these metrics.
FRONT SENSOR & STRAP CONNECTION
The front connection on the TICKR sensor and strap allows you to gear up and go quickly. You don't have to fumble through side placements of snaps and hooks.
COIN CELL BATTERY
Includes a coin cell battery that can last for over 500 hours of workouts.
ADVANCED PERFORMANCE MATERIAL STRAP
Made from advanced performance materials, the TICKR strap is designed to fit comfortably chest, yet stay securely in place during intense activity.
APPLE WATCH AND APPLE TV INTEGRATION
Connect directly via Bluetooth to your Apple Watch or Apple TV as another option for gathering heart rate data while you workout.
THIRD PARTY APP COMPATIBILITY
Works seamlessly with over 50 apps - including Zwift, The Sufferfest, Peloton for cycling and Runkeeper and MapMyRun for running.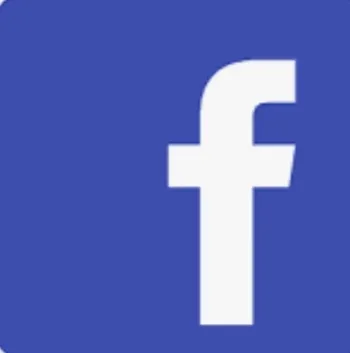 FOLLOW US:
https://m.facebook.com/GiantBicycleIpoh/
SHOP LOCATION:
Giant Bicycle Ipoh (Bikes Gallery)
Tel: 012-3833902
No. 6, Persiaran Silibin Utara, Kawasan Perkilangan Jelapang
Ipoh, 30020
Perak , Malaysia


TEKAN/CLICK NAVIGATE